"Steve Blake presents accurate, understandable information."
About Us
Steve Blake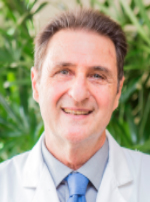 Steve Blake, ScD is faculty nutritional biochemist at Hawaii Pacific Neuroscience. He is a research scientist who just finished a clinical study at Hawaii Alzheimer's Disease Center. He has presented grand rounds at John A. Burns School of Medicine at U.H. and at Boston University Medical Center. He is author of Arthritis Relief, Parkinson's Disease: Dietary Regulation of Dopamine, the McGraw-Hill college textbook Vitamins and Minerals Demystified, A Nutritional Approach to Alzheimer's Disease, Mosby's Alternative Remedies, and co-author of Mosby's Drug Guide for Nurses, 4th edition. His Diet Doctor software analyses dietary nutrients. Steve Blake has taught many classes at the University of Hawaii on Maui. He has taught classes at Stanford University, McLean's Harvard Teaching Hospital, and at Boston University Medical Center. Steve Blake is the author of 29 books and software tools, including the 2008 McGraw‐Hill college textbook Vitamins and Minerals Demystified. He has just completed writing the book Mastering Migraines, and Arthritis Relief. He is the author of the reference book Understanding Fats and Oils: A Scientific Guide to their Health Effects. He has many other major publications including Healing Medicine. As a professional, registered medical plant specialist, he is well known for his databases on alternative remedies. The Herb Doctors database has information from 54 countries and regions worldwide and has over 168,000 footnoted facts. This database was also published by Mosby as Alternative Medicine. Steve Blake programmed the Diet Doctor, software for graphing dietary nutrients. This cutting-edge research software has been instrumental in revealing nutrition information. Steve Blake lectures widely about the role of nutrition in health. He has taught anatomy & physiology and exercise physiology. He was the director of the Maui Holistic Health Center for seven years. He is often heard on radio and seen on television. He attended the University of California at Berkeley. Steve Blake has a doctorate in holistic health specializing in nutritional biochemistry. He also has a doctorate in naturopathic medicine and is a neuromuscular therapist. He and his wife Catherine live on an organic farm on Maui that is powered by the sun.
Catherine Blake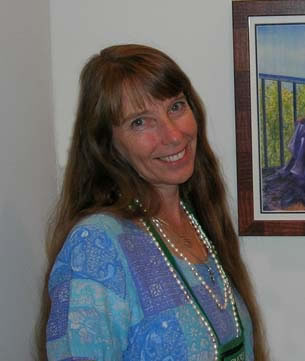 Televised chef Catherine Blake, BA, BD, has been teaching how to prepare healthy and delicious plant-based meals for 20 years. She has studied nutrition and health for 35 years. In 2007 she earned a certificate in micronutrition. Catherine teaches healthy cooking classes at the University of Hawaii,  Hale Akua Farms, Kaunoa Center, and nationally.
Catherine Blake is author of Healthy Recipes for Friends, 2014, and Cooking for Brain Power, 2013. Catherine stars in the internationally translated mini-series, Aloha Sauces and in the Maui Light Diet DVD.
Catherine has a wide background of studies in wellness including in-depth studies in European phytotherapy, Ayurvedic and Chinese medical plant therapies, fitness, meditation, and natural veterinary care. She also makes plant-based products for rejuvenation. Catherine has been a kitchen health consultant in California, Mexico, and Hawaii since 1994.
Catherine Blake is also a watercolor artist who attended L'Ecole de Beaux Arts and La Sorbonne in Paris, France. She graduated from Skidmore College in 1977 and attended the Kansas City Art Institute for further art studies. She attended MIT HSSP for early art training. She has illustrated books and book covers.
Reverend Catherine Blake was ordained an interfaith minister in 2006. Her mission is to empower others to discover the best in themselves and to share the light and joy with others in a spirit of loving kindness.
Catherine serves on the board of directors of the non-profit organizations of the Leilani Farm Sanctuary, her community road association, Onipa'a Sustainability Center, and has been the nutritional menu designer and chef for the monthly meetings of the Vegetarian Society of Hawaii on Maui since 2011.
Catherine Blake lives on a solar-powered organic farm with her husband, Dr. Steve and many happy kitties, hens, roosters, and rainforest animals.
Dr. Blake's Publishing History:
Arthritis Relief (2013)
A Nutritional Approach to Alzheimer's Disease (2012)
Understanding Dietary Fats and Oils: A Scientific Guide To Their Health Effects (2010)
Vitamins and Minerals Demystified, McGraw-Hill (2008)
Co-Author Mosby's Drug Guide for Nurses, 4th edition (2001)
The Diet Doctor (yearly editions)
The Herb Doctors (2010)
Alternative Remedies, Elsevier
Constituents of Medicinal Plants
Herbal Medicine, Harcourt
Healing Medicine, Lifelong
Co-Author Mosby's 2001 Nursing Drug Reference
Patent Remedies
Essential Oils: A Complete Guide
Natural Healing Solutions
Ayurvedic Remedies, Lotus Press, 2002
Herbal Property Dictionary
Nutrient Wizard
Medicinal Plant Names
PlanetHerb CD-ROM, Lotus Press, 1995
GlobalHerb, Falcor, 1991-1997 (yearly editions)
Also by Steve Blake from Falcor: HomeHerb, ProHerb, NutriHerb, SunHerb and Herbal Pharmacy, 1981-1995.
We are ready to help!