NEW The Herb Doctors
See where Herb Doctors from 54 countries agree
With 40,000 new facts recently added!
by Steve Blake, ScD, MH, Registered Herbalist, AHG
NEW FACTS from 4931 pages from these excellent reference books in 2010:
Pharmacodynamic Basis Of Herbal Medicine, Manuchair Ebadi, Second Edition, CRC Press, 2007
Herbal Medicines 3rd Edition, Barnes Et Al. Pharmaceutical Press 2007
WHO monographs on selected medicinal plants, Vol. 3, 2007
Herbs & Natural Supplements: An Evidence-based Guide, Edition 2, Braun, et. al., Churchill Livingstone, 2007
Handbook Of Medicinal Herbs, 2nd Edition, Duke, James A., Crc Press, 2002
Medicinal Plants in the Republic of Korea, National Products Research I., Seoul National University, WHO, 1998
Medicinal Plants in China, World Health Organization, 2nd printing, 1997
Medicinal Plants in Vietnam, WHO and Institute of Meteria Medica, Hanoi, 1989
Unlike web searches, these authors know what they are talking about and have no commercial motives.
Unlike looking in a book or the world wide web, you can see at a glance which herbs are BEST for coughs, fever and spasms [thyme, garlic, chamomile, licorice, lobelia]. There are 219 other herbs listed for all three of these keywords, so you can choose one to fit the situation.

Includes: Medicinal Plants, Herbal Remedies, Supplements, Vitamins, Chinese and Ayurvedic Remedies, Essential Oils, and More. Documented with over 168,000 references footnoted from 54 countries and regions.
Special Price until April 30, 2018 Retail Price $299.00
Runs on Windows or Mac with Crossover
Choose which version to buy, then Click the button

Download Only $99.00
CD-ROM Mailed to You Only $119.00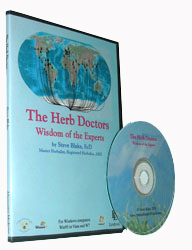 Click HERE to see a list of Remedies.

Click HERE to see a list of References.

Click HERE to see a list of Properties.

Click HERE to see a list of Names.

Click HERE to see a list of Conditions.
Colorful Plant Photos - Hundreds of them!

Summaries of Herbs, Vitamins, and Minerals in the Notes section.




59,250 Health Condition listings.




Dosage and Warning information.




Need Stimulant or Sedative information? 32,767 Property and Action listings are available!




Find the ingredients of formulas.




Help is on every page and sensitive to your needs.




Explore Herbal Constituents- 32,632 listings.




Definitions will help you to understand the actions and constituents.



Find alternate herb names from around the World - over 15,000 listings.
Who Uses This Tool?
"The Herb Doctors software is a huge database of natural remedies used by holistic doctors, nutritionists, chiropractors, naturopathic doctors, massage therapists, designers and manufacturers of supplements!"

Health Professionals use this software to find
answers. Nutritionists, Chiropractors,
Medical Doctors, Herbalists, Naturopathic Doctors,
Dieticians, Massage Therapists, Psychologists, and
Personal Trainers all use natural products and need more information.
Medical Doctors can research the constituents of natural products that their patients are taking. Naturopathic Doctors can be reminded of the hundreds of natural solutions available. Chiropractors can supplement their treatments with effective natural products. Massage Therapists can find just the right medicinal plant extracts and essential oils for skin application. Personal Trainers can supplement their fitness training with natural health supplements.

Health Food Stores and Pharmacies can better serve customers and can find products that will work. By referencing third party information, the store stays clear of liability. The Herb Doctors acts as an educational tool for the staff with virtually unlimited knowledge. Customers are drawn to stores that have the answers and the products. Customers have more confidence to buy when several expert authors agree on a solution. This program is touch screen ready.

Designers and manufacturers of health care products can save time when developing new products. The Herb Doctors is perfect for explaining foreign or unfamiliar herb names. Dosage can be determined from a broad array of authors' recommendations. Safer products result from the extensive warnings and contraindications.

Authors of publications on natural health use this software to quickly and accurately do research.

Students of Naturopathy, Chinese medicine, Ayurveda, Massage, Chiropracty, and Herbalism will benefit from this silicone memory. Years later the program can recall information perfectly.
Vast information from around the world:
Amazon
Amsterdam
Asia
Austria
Ayurveda
Barcelona
Basutoland
British Guiana
Cairo
Caracas
China
Dominican Republic
Eastern Africa
Ecuador
Egypt
England
Flathead Indians
Germany
Guatemala
Haiti
India
Iraq
Italy
Japan
Kyoto
Lehre
Lesotho
Lima
London
Mexico
Munich
Nepal
Netherlands
New Delhi
New York
New Zealand
Nottingham
Pakistan
Panama
Peru
Qatar
Santo Domingo
Scandinavia
South Korea
Southern Africa
Stuttgart
Sudan
Tokyo
Toronto
Trinidad
United States
Venezuela
Vietnam
West Africa
Wurzburg
The Herb Doctors, Wisdom of the Experts was compiled by Steve Blake, Registered Herbalist, AHG, Master Herbalist, and author of Healing Medicine.
Dr. Blake also holds Doctorates in Holistic Health and Naturopathic medicine.